Decoration – Adding Personality and Impact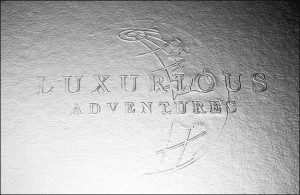 There are a lot of ways to add your company's identification and personality to binders and other sales presentation materials. Silk Screen Printing and Four Color Process are the most common methods to decorate you binders and packaging, but there are several other options that produce distinctive results.  You can:
Emboss

Deboss

Applique

Foil Stamp

Silk Screen

Four Colors Process

Combine Decorations
The result of raising (embossing) or lowering (debossing) an image on the surface creates an interesting sense of depth and dimension. Embossing can stand alone or be combined with foil stamping, offset, or screen printing.
Foil Stamping can be done in practically any color, from vivid bright hues to subtle tints. The choice of surface qualities include glossy, metallic, clear, glazed, and dull.
You can also add opaque or clear pockets inside the front and back covers.  In fact, there are practically no limits to the different aesthetic touches you can add.  To discuss the possibilities with one of Thompson Media Packaging's experienced employees, please call:  
1 (888) 246-3748